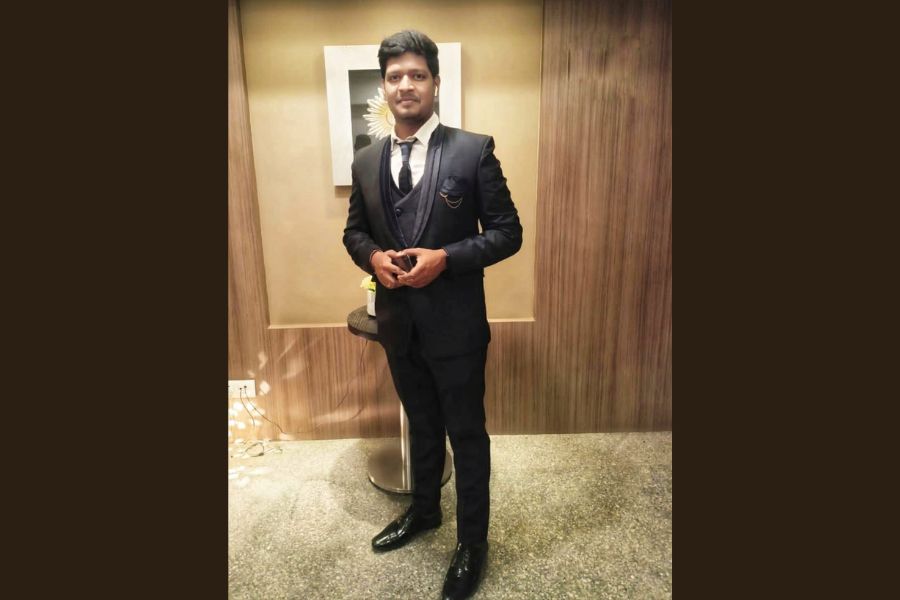 New Delhi (India), May 12: Based in the vibrant city of Pune, Shubham's journey from IIT Bombay to becoming a successful inventor has been nothing short of remarkable. At an early age, he possessed a unique ability to envision creative solutions to highly impactful societal problems, which led him to engineer his first invention at just 18 years old in 2013.
Over the last decade, Shubham Thakur has received seven patents for his inventions and is set to receive two more by the end of 2023. His inventions have spanned across various sectors, such as health tech, consumer electronics, and automobiles. Notably, one of his inventions won the prestigious CES honour in the USA in 2019, and another invention won the United Kingdom- India Innovator's grant in 2020 for his innovation during the first phase of the Covid-19 pandemic.
Besides being an inventor, Shubham Thakur is also a shrewd entrepreneur, being built multiple ventures from scratch. Battling against the tide, Shubham built the Pune-based IoT startup TeslaAir, which raised seed funds from Indian and foreign angels in 2019 and also won multiple government grants.
Post TeslaAir, Shubham Thakur also became a part of a FoodTech corporation named Preppr, which ran through a mixed business model of BlueApron (USA) and Swiggy/Zomato (India).
While leading Preppr's vision, Shubham and the team also got selected for and appeared on the television show Shark Tank India – Season 1 in early 2022, showcasing his products to reality show investors.
"For whatever I have been able to achieve today, I owe it all to my super supportive parents, my mentors, my few but true friends from the industry, and my partner," says Shubham Thakur.
With his new inventions, he and his team are gunning up to disrupt the audio tech and consumer electronics space, with research backing from leading institutes in the country.
Shubham Thakur's inventions have impacted society positively and improved people's lives along the way. We took a peek inside his tinkering brain and asked about his future creations, to which Shubham said, "The thought process has been quite clear from Day-1; creating impactful innovations is less about hitting goals others can't hit; it's more about seeing the goals others can't see. Impactful innovation is mostly based on coming up with deeper insights that tell you where the real gaps in the market are. In a society where innovation is nurtured, you start seeing a new bend of mind in society's young entrepreneurial blood and the direction in which India has been heading over the past few years, I believe it's time we retain good people who can contribute largely on solving India's problems with their genius."
For Shubham Thakur, the desire to make a positive impact on society is his life's "North Star." His inventions not only solve existing problems but also anticipate problems that society may face in the future, making him a visionary backed by his solid track record.
Shubham's achievements are a testament to the power of creativity, hard work, and determination. His journey from IIT Bombay to becoming an inventor with multiple award-winning products is an inspiration to many, particularly young aspiring inventors.
We feel the key takeaways for the young dreamers of today from Shubham's story is one of resilience, passion, and a relentless drive to make a difference in the world. His inventions have the potential to change people's lives and make the world a better place. As Shubham continues on his journey of creating impactful innovations, we look forward to seeing what he has in store for the world.
If you have any objection to this press release content, kindly contact pr.error.rectification[at]gmail.com to notify us. We will respond and rectify the situation in the next 24 hours.