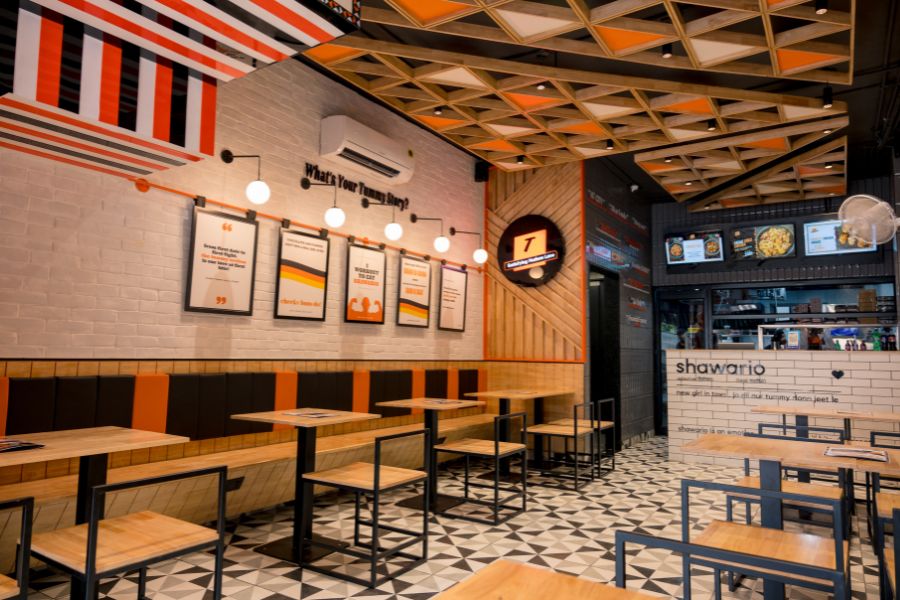 New Delhi (India), May 9: We bring to you a tale, long lost, long forgotten in the history of chef's lores. It's a story of a girl, the new girl in town, Shawario. She is a mythical beauty, known by Shawarma in her land of origin. But for Delhi, it was The Tummy Section's avatar of Shawario. Hold your breath and witness how Shawario found her home in the heart of West Delhi with The Tummy Section Boys.
"Ek Ladki thi deewani si, naye sheher se woh darti thi.
Chori-Chori, chupke-chupke, Dilli se pyaar woh karti thi.
Kuch kehna tha shayad usko, jane kyu darti thi.
Jab bhi milti thi naye chehron se, yahi pucha karti thi:
Main Dilli ka dil kaise banu?
Aur hum sirf yahi keh pate the- tum dil ho, bas tumhe pata nahi hai."
Shawario was created in 2009. Although the name of it was changed and was now outfitted from head to toe in everything Delhi required, it remained fundamentally the same. From a little nook in West Delhi, the journey of Shawario and The Tummy Section started. But as time went on, they gained popularity and won hearts. People were charmed. Once you had a taste of Shawario, you can't help but crave and desire more.
The once-new girl of the town is now the crowned queen. Everyone knew of her. The gossip mills of nosy aunties, hungry children, moody teens, scandalous lovers, and boisterous groups of friends were all acquainted with her. She became not just the life of the party. She was at the party. There was something about Shawario that people couldn't pinpoint. She simply accepted everyone. Irrespective of how much money you earn or how much pocket money you get, Shawario was never too expensive, never too grand for her people. She was the perfect accompaniment to everyone's moment. It's like she just knew when someone needed her. Whether it was a bad day at work, an important date, or exam results, good, bad, and worse, she saw it all in everyone's life, and she never judged. Like a good friend, she was always there. Her reliability became her best quality.
As word of Shawario's exquisite taste and affordable prices spread throughout Delhi, loyal patrons flocked to the restaurant in droves. The unique blend of foreign flair and domestic comfort was a recipe for success, as Shawario quickly rose to become the toast of the town. Even the most discerning foodies could not resist the allure of the restaurant's impeccable menu and impeccable service. This wave of high praise and enthusiastic patronage allowed Shawario to expand and thrive, securing its place as a beloved institution in the hearts and palates of Delhiites.
Shawario has experienced a little amount of what Instagram-woke-people call wanderlust due to the rapidly changing planet. The Tummy Section is now prepared to take her to see more of India and the rest of the world. She won't ever leave her hometown, so don't worry. She will go to several locations, but her heart will always be in the same spot in Delhi.
The Co-Founder of The Tummy Section Mr. Nikhil Arora says, "Shawario came and won the hearts of Delhiites. And now we are on our way to winning the heart of the nation. With the flavor & varieties Shawario offers, we are sure that every foodie is going to be in love with it. She becomes as much part of your life as she is in ours".
Nobody knew when the newcomer in town started to dominate the community. Everyone but The Tummy Section didn't know since they knew their tale would begin with hers. Every tummy has a story, and this was Shawario's story.
If you have any objection to this press release content, kindly contact pr.error.rectification[at]gmail.com to notify us. We will respond and rectify the situation in the next 24 hours.