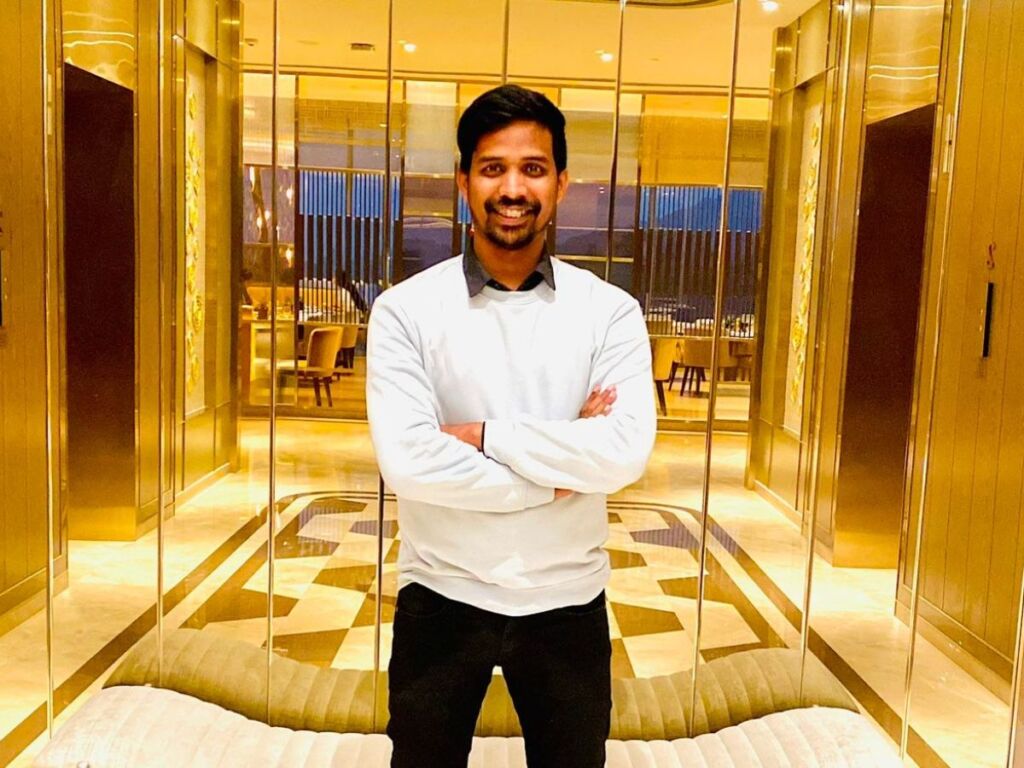 New Delhi (India), April 25: Dr. Aditya Keshari's journey is nothing short of inspiring. As a medical student turned health entrepreneur, he has showcased the power of passion, dedication, and hard work in achieving one's dreams. Driven by a desire to empower people to take control of their health, he successfully combined his love for medicine and entrepreneurship, creating a business that promotes healthy eating habits and offers nutritious food options to countless individuals.
Dr. Keshari's vision of helping people adopt a healthier lifestyle led him to venture into the world of app-based grocery services with his company, Dr. Aditya Foods. The app provides customers with a convenient way to access healthy and nutritious food options, with a focus on locally sourced and organic produce.
In 2016, Dr. Keshari noticed the potential in the food processing industry and decided to act on it. He established a Millets and Dalia industry, focusing on sustainability and health. His success in this venture showcases the remarkable achievements that can arise from pursuing one's passions alongside education.
What makes Dr. Keshari's journey truly commendable is his ability to balance the demands of his Bachelor of Ayurvedic Medicine and Surgery (BAMS) with his entrepreneurial aspirations. He recognized that pursuing both his passions would provide him with a unique opportunity to create something meaningful while also completing his education. His journey serves as an inspiration to young people who might feel overwhelmed by the prospect of juggling multiple goals at once.
Starting and running a business requires individuals to develop a wide range of skills, including communication, problem-solving, leadership, and resilience. Dr. Keshari faced numerous challenges along the way, but he never hesitated to put in the hard work necessary to overcome them. Embracing failure as an opportunity for learning and growth, he built his confidence and resilience, ultimately creating a successful business that promotes healthy eating habits and provides nutritious food to countless individuals.
Dr. Keshari's pursuit of a medical degree underscores his commitment to helping others. As a medical professional, he will have the opportunity to make a difference in people's lives by providing them with the care and attention they need. His entrepreneurial endeavors in the food processing industry have already made a significant impact on consumers, highlighting the importance of adopting a healthy lifestyle in a world where unhealthy eating habits and junk food are all too prevalent.
Dr. Aditya Keshari's story is a testament to the power of hard work, dedication, and a willingness to take risks. It demonstrates that with the right mindset, anything is possible, and it encourages others to pursue their passions and seize opportunities. By promoting healthy eating habits and providing nutritious food options, Dr. Keshari is making a difference in the lives of countless people, one meal at a time.
In conclusion, Dr. Aditya Keshari's journey as a medical student and entrepreneur offers a shining example of what can be achieved when passion, dedication, and hard work converge. His commitment to serving others and encouraging healthy eating habits has led to the creation of a thriving business that benefits both consumers and the food processing industry as a whole. The inspiring tale of Dr. Keshari's success serves as a powerful reminder that, with perseverance and determination, anything is possible.
Get to know more about Dr. Aditya Keshari and his work through these platforms:
Instagram: https://instagram.com/dr.adityakeshari
Website: https://dradityafoods.com/
If you have any objection to this press release content, kindly contact pr.error.rectification@gmail.com to notify us. We will respond and rectify the situation in the next 24 hours.