LP Logiscience – the Warehousing arm of Liladhar Pasoo, becomes the warehousing partner of choice for top speciality chemical brands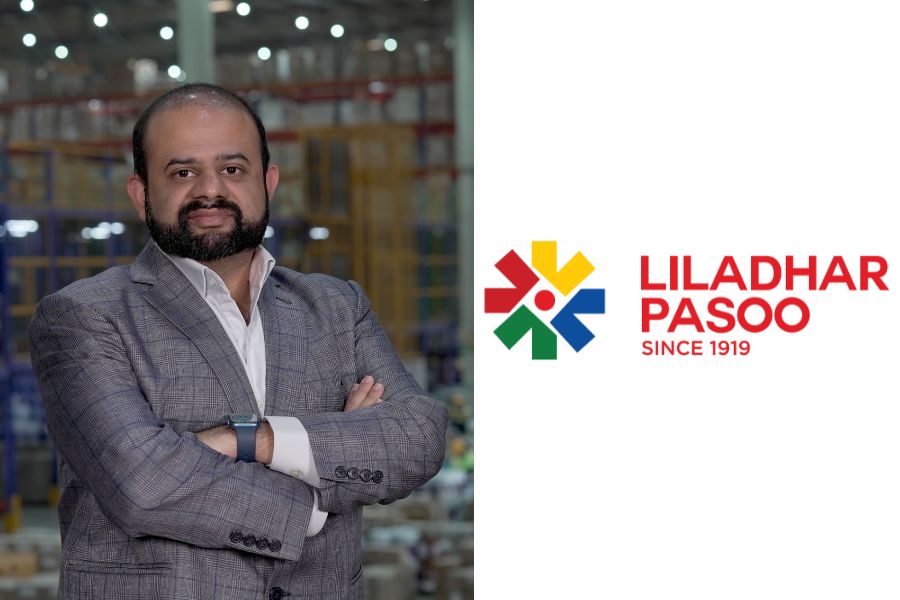 Mr Varun Gada, Director, LP Logiscience
Becomes the largest storage partner for Paint and Allied industry in Western India
Mumbai (Maharashtra) [India], March 6: LP Logiscience, the warehousing and contract logistics arm of the 100-year-old legacy brand, Liladhar Pasoo, became one of the leading storage partners of choice in the specialty chemicals industry, with 60,000 metric tonnes of storage for top brands in the sector. Under the sector, LP Logiscience currently caters to some prominent names in the Paints, Lubricants & additives, Raw materials for food and pharma, industrial chemicals, paint and coating industry, laboratory chemicals, packaging & adhesive and fertilisers & pesticides industry and is also one of the largest warehousing partners for the paint and allied industries in western India.
LP Logiscience was established a decade ago as the warehousing and transportation business arm of the legendary Liladhar Pasoo group and today handles warehousing space equivalent to 3 million sqft across its Grade A complaint warehouses, with a reach of 7000+ distribution pin codes PAN India. Since its inception, LP Logiscience has registered an impressive evolution, growing at the rate of 20% – 25% YoY. Speaking about achieving this milestone and the brand's growth plans, Mr Varun Gada, Director, LP Logiscience, said. "We at LP Logiscience understand the stringent need for safety and adherence to the protocol required for a variety of Speciality Chemicals and have been committed to adhering to the highly regulated protocols, practices and documentation required to ensure safety and compliance. Our multi-client facilities are effectively supported with a strong tech-enabled operation and offer the latest and industry-leading compliance and safety features in the warehouse. Our consistent efforts towards efficiency and commitment to service have today made us the largest storage partner of choice for Paints and Allied industries in Western India. We have also recently been awarded the Asian Paints Suraksha Sarvopari Safety Campaign 2022-23 in recognition of our commitment to safety and creating a secure work environment by Asian Paints, one of our esteemed clients! We are extremely honoured for the long-standing relationship with our clients and are grateful for the trust they have put in us."
LP Logiscience has been aggressively driving tech integration and adoption of green practices by leveraging renewable energy sources like solar power for operations and rainwater harvesting. CNG vehicle deployment for last-mile deliveries Is also planned so as to reduce carbon footprints through greener modes of transportation. Additionally, along with standard WMS features like inventory accuracy, inventory visibility, traceability, and location management, LP Logiscience has also created its own customised solutions for its operations and a few industry-specific solutions. Additionally, all their warehouses are cloud-connected, including handheld terminals, which are used for all warehouse processes, and have a plethora of tech features.
With a strong business model supported by an IT backbone, LP Logisciece warehouses offer customisation and flexibility where clients can continue to enjoy superior services while only paying for the storage volume and throughput, which has now become the natural extension of LP Logiscience's business model. Over the next 5 years, LP Logiscience aims to further accelerate digital adoption, expand the geographical reach and build state-of-the-art warehousing facilities across the country, keeping in mind a growth target of CAGR 30%.
About LP Logiscience – a Liladhar Pasoo Company:
LP Logiscience, the contract logistics division of the 100-year-old legacy brand Liladhar Pasoo, has been driving the transformation of the warehousing sector in India since its inception a decade ago. Apart from its scientific approach to specialised storage and warehouse management, LP Logiscience is also one of the leading Indian players to adopt smart tech-enabled operations and focus on building carbon-neutral/ sustainable warehouses in India.
Liladhar Pasoo, its parent legacy brand, has shaped the logistics sector since its inception in 1919 and since then has emerged as India's most experienced integrated logistics and supply chain solutions provider. Following in its footsteps, LP Logiscience has grown its warehousing and transportation business to 3 million sq. ft of storage space and a reach of 7000 distribution pin codes PAN India within 11 years of inception. Today, LP Logiscience has brought about revolutionary changes in the contract logistics business to gain one of the highest market shares in the warehousing business to service the niche specialty chemical market. They have a footprint of 20 locations all over India.
If you have any objection to this press release content, kindly contact pr.error.rectification@gmail.com to notify us. We will respond and rectify the situation in the next 24 hours.