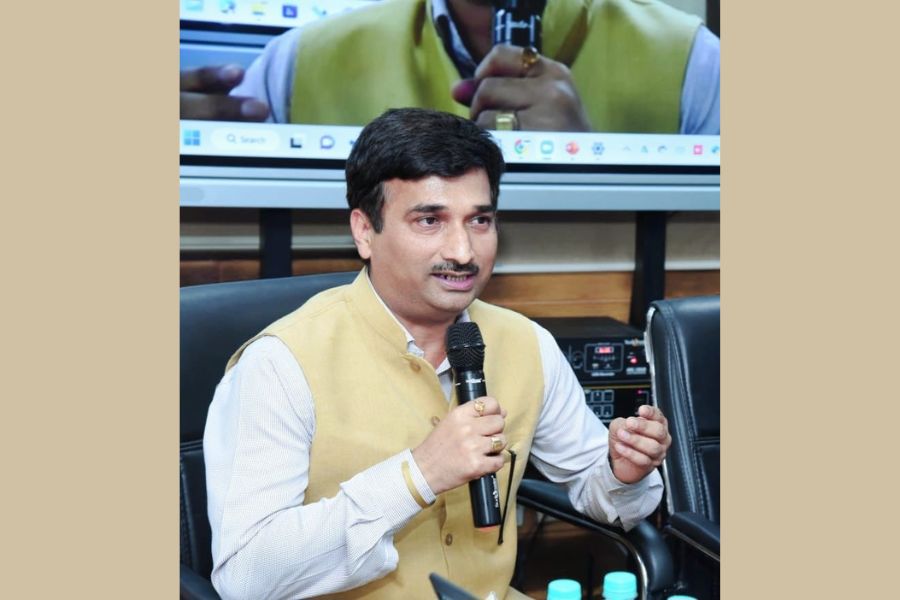 New Delhi (India), April 19: The prestigious award, Bharat Gaurav Award and the Global Youth Leadership Award winner, Dr. Harish Yadav, an Indian Government official, is a man of many talents. With a keen interest in poetry, acting, singing, and writing, he has achieved a lot of recognition in each of these fields. These awards serve as a testament to Dr. Yadav's dedication and passion for making a positive impact on society. His achievements and recognition have inspired many to follow in his footsteps and work towards creating a better world for all.
He was born on 1st September 1980 in Rishikesh, Dehradun, Uttarakhand, to Ajai Pal Singh Yadav and Puspa Yadav. He has a sister named Manisha Singh and is married to Pratiksha Yadav.
Dr. Yadav received his early education from IDPL Inter College, Virbhadra Rishikesh, and completed his graduation and post-graduation from Govt. PG College Rishikesh. He has also obtained an M.Phil. from Algappa University, Tamil Nadu, and a PhD in Economics. Dr. Yadav has been awarded a D.Litt. for his contribution to literature.
Dr. Yadav is a writer, poet, and government officer. He has authored several books, including 'Yugdristha,' which is a collection of Hindi poems, 'Garden of Bliss,' which is a collection of his poetry; and 'Kham-e-Misga,' which is a collection of his Urdu Shayari. His book 'I' has the record of the smallest title book in the India Book of Records.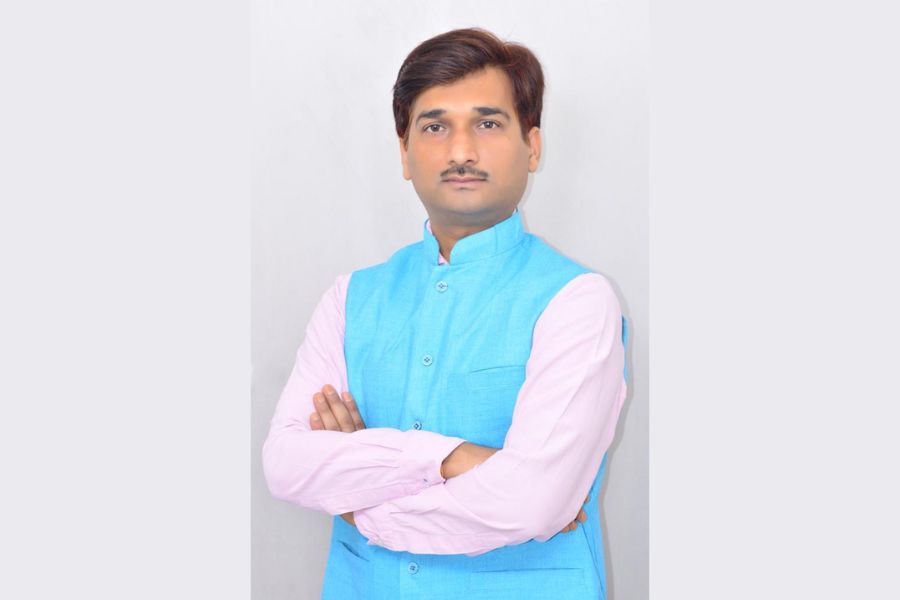 Dr. Yadav's love for poetry and music has inspired him to write poems and compose semi-classical songs. His song 'Khadi Geet' is very popular, and he has also performed as a singer and lyricist in the Khadi Geet album, which depicts the importance of handwoven cloths. He is also a talented actor and has played supporting roles in films and music videos. Dr. Yadav is an avid photographer and painter and also loves to play the guitar in his free time.
Dr. Yadav's professional achievements are equally impressive. He was appointed as a Resource Person of SEBI in 2012 and was a Special Officer in the Wildlife Crime Control Bureau of India, Government of India. He has worked on various posts and performed exceptionally well in each of them. At present, he is an officer in Central Civil Services, Government of India.
Dr. Yadav has represented India at various international conferences on sustainable development and youth empowerment. He has played a key role in UNESCO and has performed the role of a judge in the Royal Commonwealth Society, London. He has also led several social campaigns in India and across the world, such as the Save Water campaign, Save Our River campaign and Gram Utkarsh. Dr. Yadav has worked tirelessly for the empowerment of youth and has implemented a database of all dry rivers and ponds in India.
Dr. Yadav's creative mind and passion for excellence have led him to achieve great things in life. He is an inspiration to many, and his achievements serve as a reminder that anything is possible if one has the dedication and the will to succeed.
If you have any objection to this press release content, kindly contact pr.error.rectification[at]gmail.com to notify us. We will respond and rectify the situation in the next 24 hours.