Cleancode Goes Offline: Bringing Beginner to Advance Level Coding Training to Your Neighborhood, Aims to Open 100 Centers in next 6 months across India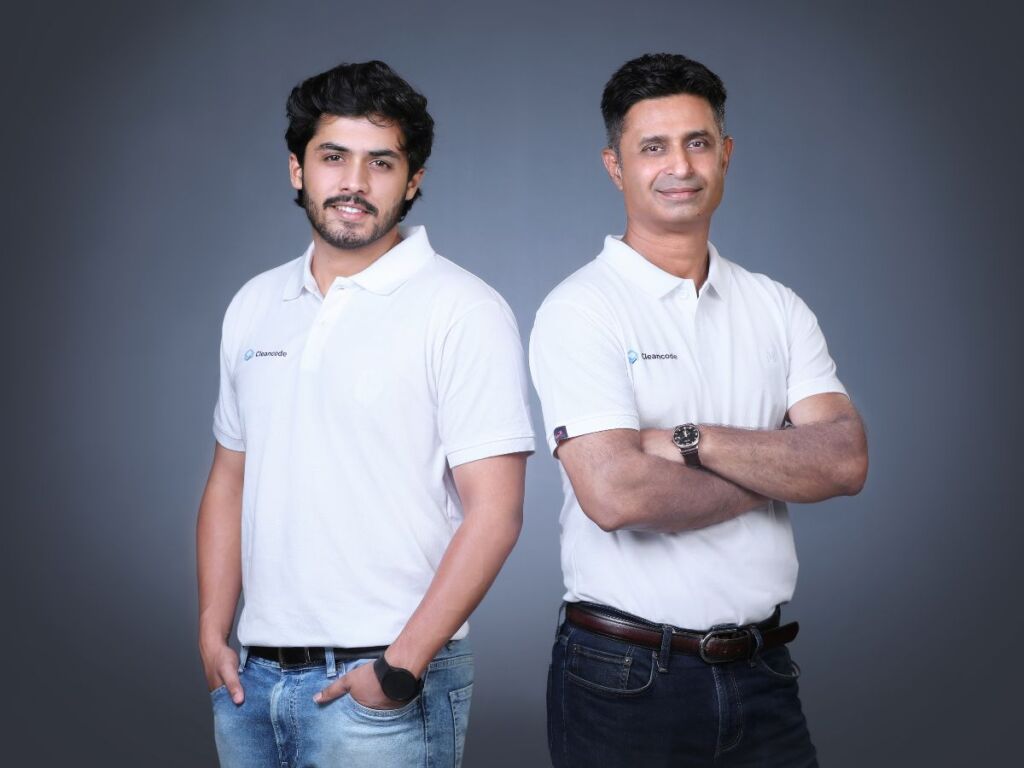 New Delhi (India), May 4: The COVID-19 pandemic has had a significant impact on businesses, with restrictions on in-person gatherings and social distancing guidelines, many training centres had to adapt to online training programs to stay afloat during the pandemic. However, Cleancode training centre not only survived but thrived during the pandemic by utilising the power of technology and now plans to expand into offline training centres.
"Cleancode", a trademark of Curiosity iTech Private Limited is renowned for its comprehensive, well-structured, and high-quality technical courses designed specifically for beginners with no previous experience in the subject. Its courses transform students into professionals in the field. With a dedicated placement team,  community support and having 500+ hiring partners in their network, they are committed to providing 100% job guarantee. Cleancode, provides IT education courses, such as Advance Full Stack Web Development Course and Advance Full Stack QA Testing Course, to individuals aspiring to pursue a career in the IT sector.
The pandemic outbreak and subsequent lockdowns forced the Cleancode to suspend its in-person training programs back in 2020, which formed the majority of its income. However, rather than surrendering, Cleancode promptly adjusted to the altered circumstances and initiated online training courses to serve its current pupils as well as entice fresh ones. The faculty members put in considerable effort day and night to guarantee that the online programs were equally efficient as the ones conducted in person.
Cleancode virtual training courses quickly became popular among its students who appreciated the convenience and flexibility of attending sessions from their homes. Additionally, Cleancode drew the attention of new students who were in search of excellent IT training programs, notwithstanding the pandemic situation.
As the pandemic situation improved and restrictions were lifted, Cleancode began receiving requests from students who wished to resume attending in-person training sessions. Cleancode recognized that there was still a need for face-to-face training and saw this as an opportunity to broaden its operations. Cleancode resolved to proceed with its strategy to establish physical training centres in various parts of the country. To provide courses for beginners with zero prior knowledge in the subject and add value in the lives of maximum people of the country. Cleancode has already identified suitable locations where they want to establish their franchisee centres in order to provide offline training to students. Cleancode Aims for Expansion by opening 100 Training Centers Across India.
One great aspect of Cleancode is that they handle all the major departments such as advertising, marketing, lead generation, student engagement, student placements, notes and curriculum structuring, so you as a franchisee can focus solely on managing day to day operations.
The Franchise Owner is estimated to get their complete return on their investment, which includes both capital and operational expenses, within 8-12 months of starting their operations.
Moreover, Cleancode provides franchise owners with a Franchisee Dashboard which can monitor a student's performance, attendance, progress, growth and take necessary steps to improve it. It also helps to strengthen Students and the Franchisee's involvement by knowing about the daily updates, notifications, status, notices, etc.
While the pandemic was a challenging time for many businesses, Cleancode managed to turn the situation around by adapting to the new normal and leveraging technology. By providing quality online training programs and now expanding to offline training centres, Cleancode has positioned itself for continued success in the future.
The best and unique thing about Cleancode is that their curriculum is designed specifically for beginners who have no previous experience or knowledge in the subject and transform them into professionals in the field. With their dedicated placement team,  community support and 500+ hiring partners, Cleancode is committed to providing our students with a 100% job guarantee.
Cleancode's success has earned them numerous accolades such as Best IT Educational Institution of the Year at the International Awards for Educational Excellence, Best IT Training Service Provider in India at the Educational Excellence Awards and Conference, Best Innovation in IT Training Course in India at the Indian Excellence Awards, and Best IT Certification Program of the Year at AI Global Excellence Awards. Cleancode's courses transform students into professionals in the field, with a dedicated placement team and community support committed to providing 100% job guarantees. To date, Cleancode has over 1,000 success stories of students who have learned to write their first line of code and over 4000+ members who are connected with Cleancode over these years.
If you want to know about Cleancode, their story, their team, franchise details, course details, and more, you can visit their website https://cleancode.club/.
If you have any objection to this press release content, kindly contact pr.error.rectification@gmail.com to notify us. We will respond and rectify the situation in the next 24 hours.