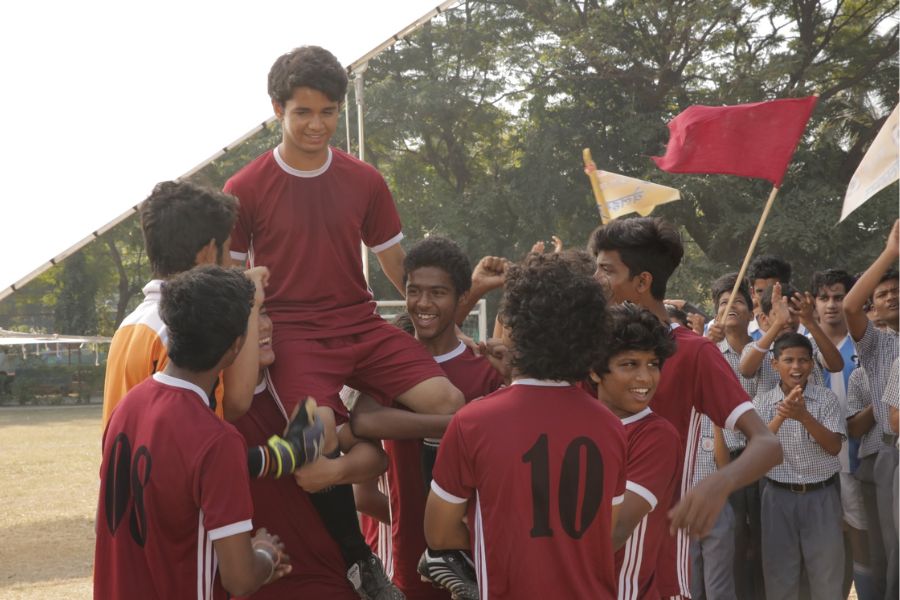 New Delhi (India), May 31: The much talked about the tagline of the film Chidiakhana says, 'There's a tiger in every underdog!' So you know it's an underdog story! We have all seen many underdog stories, yet there's something that pulls us to the next one that comes along! Perhaps we all are or have been, an underdog in certain situations. And every time we see an underdog win, it reinforces our belief that we can also win. It is a reaffirmation of sorts – it instils hope and faith!
Although the protagonist of Chidiakhana is a teenage boy Sooraj, and we see the story through his telling (more or less), this is not just a children's film. The rendering looks straightforward and simple, but if you have seen Dil Dosti etc., you are not fooled by the surface! Every character and every situation has layers. People have pasts; people have motives; people are caught in situations! When Sooraj is nervous, he sees animals in people! These are not random animals; they are rooted in the characters that you see! And this is significant – Sooraj's view is not judgmental; it's instinctive and curious; where does he himself fit in this array of animals? Is he a mouse or a squirrel? Is he a tiger? The question is not one of morality but one of bravery! A hero is not one who has never erred; a hero is one who rises to the occasion!
Given the budget of the film Chidiakhana, it was tagged a 'small film'. We need a rethink on how we categorize films. This film has neither the budget nor the star cast of films like Lagaan or Chak de!, but it doesn't seem to make one bit of a difference to how engaging the film is! The film is not saying – 'I have a small budget, so I can only tell you about this boy who lived in the slums'; it is saying, 'I want to tell you about this young boy with a difficult background' – the thought of budget, small or otherwise doesn't enter! And the VFX in the film is so fine – sometimes the animal heads have as good expressions as the actors! – you are left wondering!
The beauty of a tale is in the telling! Chidiakhana is a beautifully told story of an underdog! The football in the film is real and balanced – neither underplayed nor overplayed! Football is important, and sports are important, but even more important is the overarching idea that one needs to approach one's dreams with hope and not cynicism.
The entire cast of the film has done superb work! On one hand, you have young actors like Ritvik Sahore, Avneet Kaur, and Jayesh Kardak – all giving impeccable performances, and then on the other hand, you have veterans like Aanjjan Shrivastav, Govind Namdev, Nagesh Bhonsle, who are a 'star-cast' in their own right! Rajeshwari Sachdev plays the vulnerable yet strong mother effectively! Prashant Narayanan's performance makes you wonder why he doesn't do more work!
The songs are woven into the film. The football song is quirky and fun! Akkad Bakkad, the lullaby, is the real winner in terms of lyrics.
Chidiakhana is one film that the entire family can enjoy!   Worth 4.5 stars.
If you have any objection to this press release content, kindly contact pr.error.rectification[at]gmail.com to notify us. We will respond and rectify the situation in the next 24 hours.