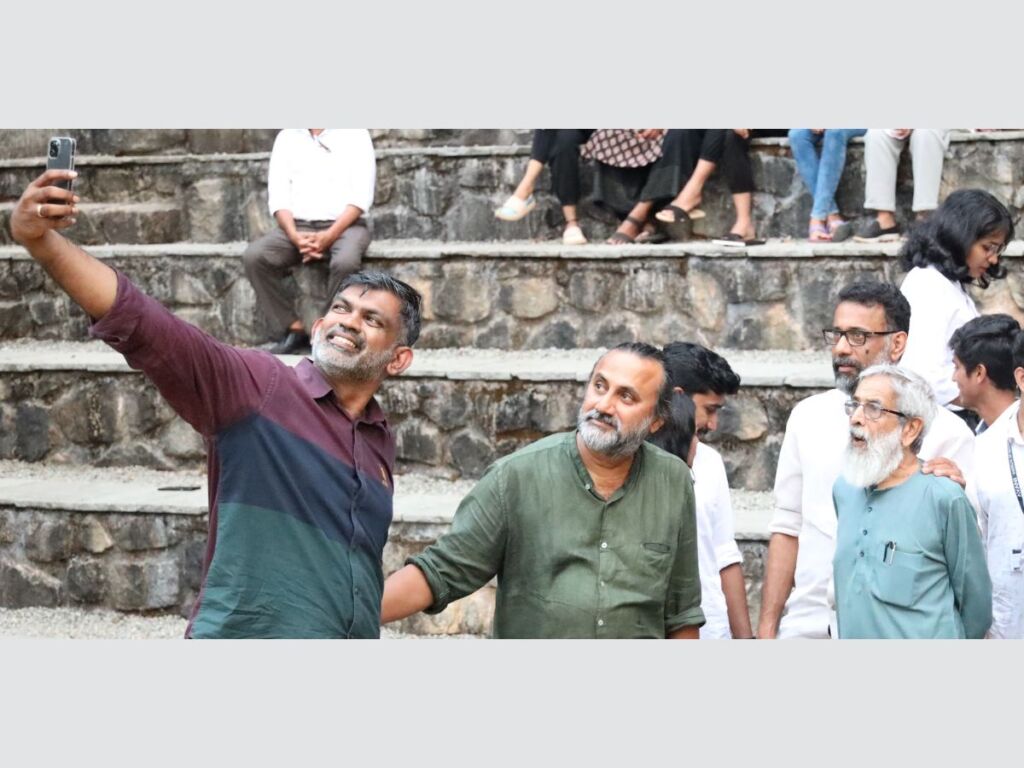 Ar. Vivek PP, Ar. Tony Joseph, Ar. Vinod Cyriac, Prof Neelkanth Chhaya
Kozhikode (India), April 8: Avani Institute Of Design Conducted 'The Avani Learning and Teaching Colloquium 2023'. The Avani Learning and Teaching Colloquium (ALTC) is a bi-annual forum for the Avani faculty cohort, Avani Advisors, Governing Council and Students to come together to reflect on academic practices, pedagogies, and scholarship towards strengthening academic pursuits for the overall growth and collective development of the community.
ALTC was created to give greater agency, visibility and voice to the teaching cohort. All members contribute to the development of depth and coherence to learning goals and objectives over the course of the five years of architectural education at Avani through sharing of experiences, participating in debates, course iterations and integrations, continuous peer learning, and by sharing roles and responsibilities. ALTC offers a place for mentoring and career advancement. Professors Neelkanth Chhaya, Roger Connah, Tony Joseph, and Vivek P P make up the Avani Academic Council.
"The exercises were always creatively stimulating and never felt repetitive. Through informal juries and critiques, we were able to improve our communication abilities and learn how to offer and accept constructive criticism. It has helped to foster appreciation for the work we put our heart, soul, and sweat into as well as a better understanding of teamwork", said said Ar. Tony Joseph Chairman and Principal, Avani Institute Of Design.
The ALTC's chosen theme for this year was "Teacher as a reflective learner." The session included interactions with both administrative staff and students, and all faculty members took part. Many people had never experienced studio learning or its experimental culture before. which required overcoming numerous challenges, including staying up late, functioning on coffee, and drafting, redrafting, and further drafting only to be given another chance.
Avani Institute of Design is affiliated with the University of Calicut and approved by the Council of Architecture (COA). It is governed by a Council chaired by celebrated Architect Tony Joseph and some of the best-emerging practitioners. The Institute has a very hands-on Advisory Council consisting of some of the best national and international architectural, design, and art practitioners and educators. The Institute promotes a holistic approach to design education which will develop well-rounded professionals equipped with the sensitivity, empathy, social, and technical skillsets to address the ever-evolving concerns of our environment. Avani aims to expand into an interdisciplinary Art and Design program exploring new horizons in education, collaborative research, and creative thinking.
Website : https://avani.edu.in/
If you have any objection to this press release content, kindly contact pr.error.rectification@gmail.com to notify us. We will respond and rectify the situation in the next 24 hours.